The preparations for the Sacred Journey 2024 are on. The brave oarsmen and women will embark on their ancestral trip to cross the Caribbean Sea towards Cozumel Island. Once there, they will visit the Ixchel goddess oracle, just as the ancient settlers of the region did in a ritual over 500 years old.
The ceremony starts with the cleansing and healing formalities performed by the priests and takes place at Polé, an ancient pre-Columbian port located in the site known nowadays as Xcaret.
On this journey that recalls the greatness of the Itza people as Sorcerers of the Sea who established fundamental trade routes, the oarsmen and women will pay tribute to Ixchel, the pre-Hispanic deity identified with fertility, the moon and gestation. In Cozumel, while presenting offerings, they will seek the advice and wisdom of the goddess through her oracle, and then make the return trip and bring the good news to their communities.
Sacred Journey will be on May 17th and 18th, 2024. Join us to homage an ancestral tradition.
KNOW THE STORY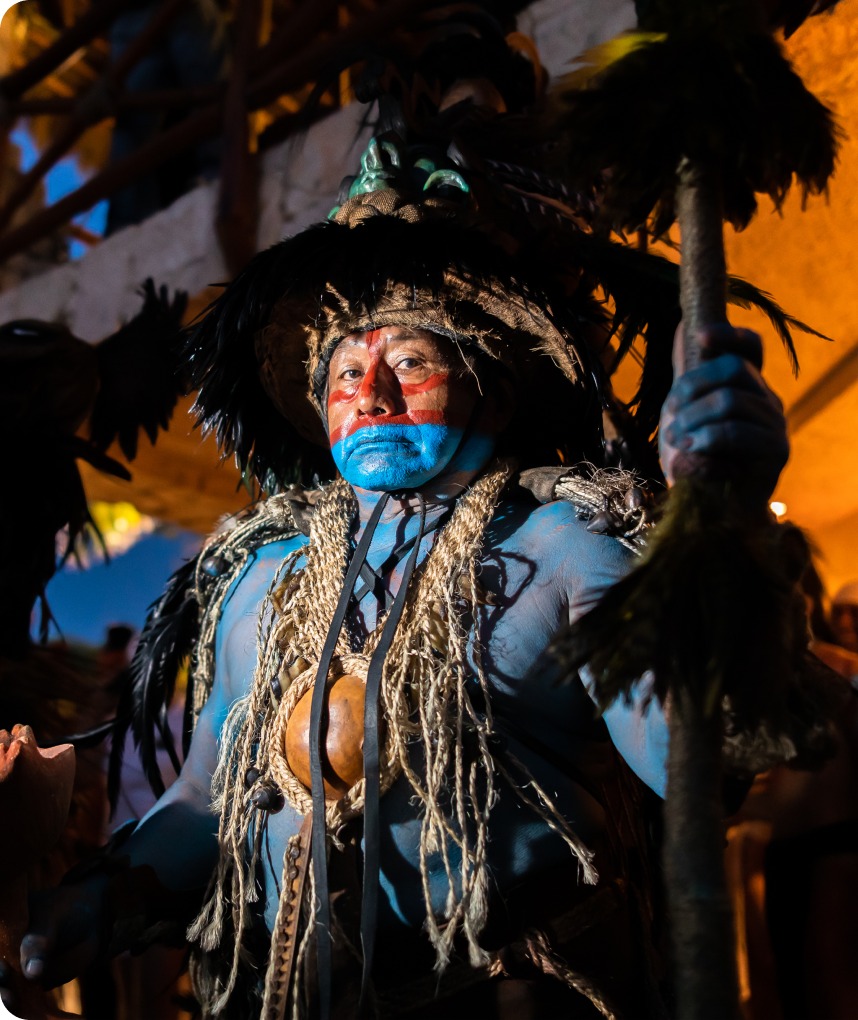 DOWNLOAD THE PROGRAM
Here, you can download the activity program for the event as the date approaches.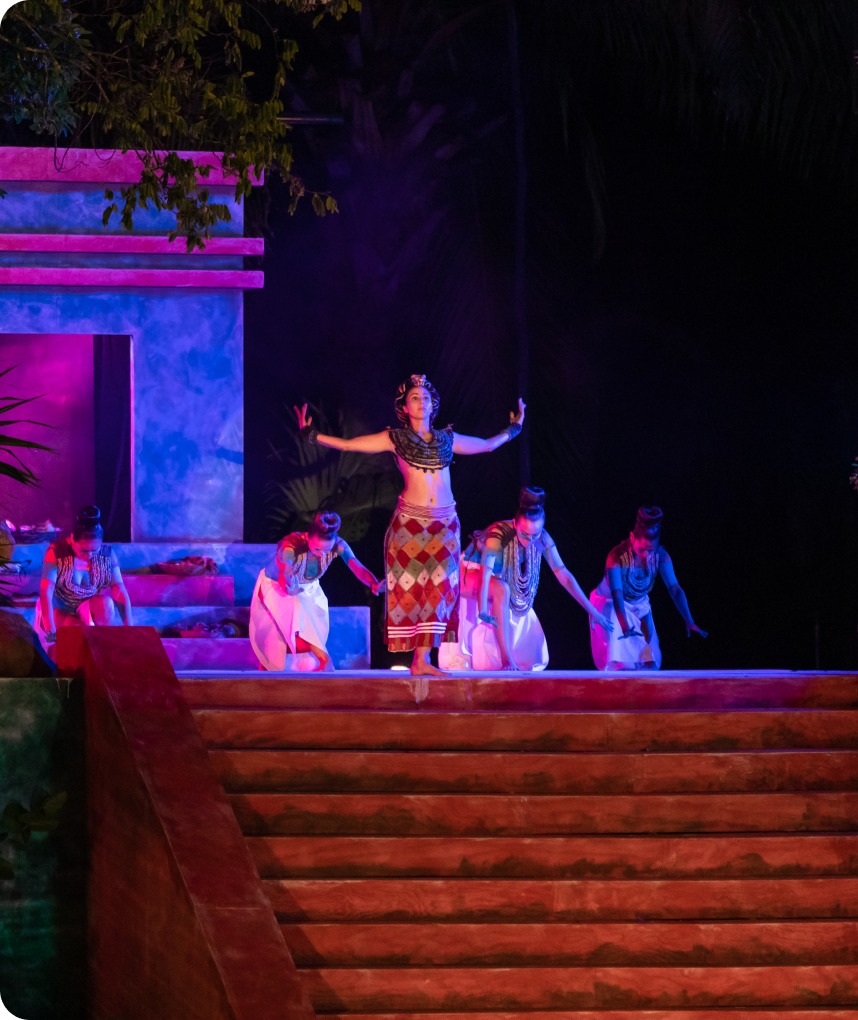 THE ORACLE
Ixchel was one of the primary pre-Hispanic goddesses when the Spanish arrived in the region, and the pilgrimages to her sanctuaries outstood. Most scholars believe the Oracle was in the archaeological zone of San Gervasio in Cozumel.